Laser-Dark (No-Cut) LowTemp
Laser-Dark (No-Cut) LowTemp
Self-Weeding Transfer Media for Dark Colored Garments as well as many other applications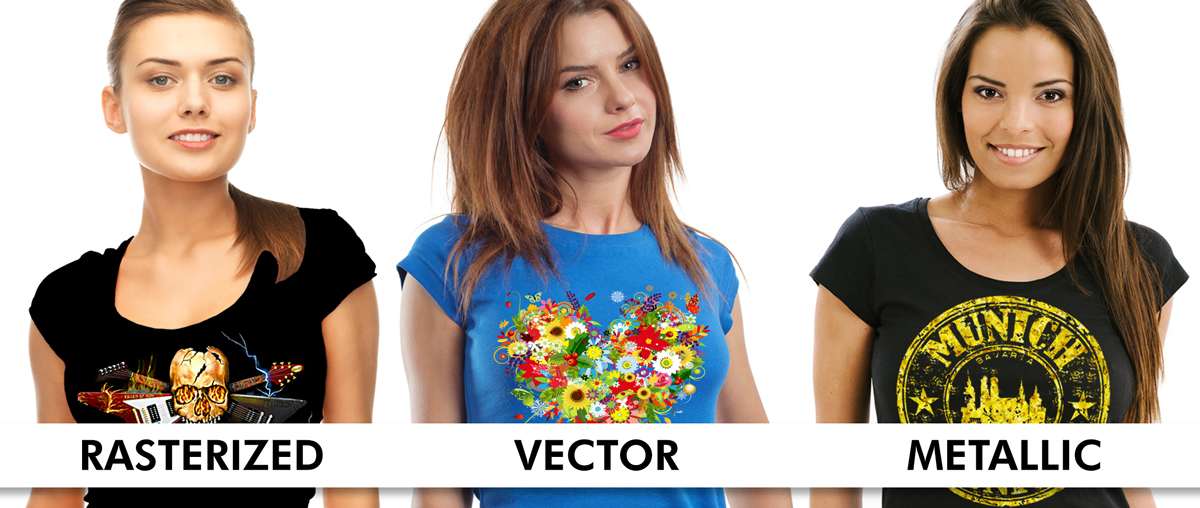 Amazing & Brilliant Colors! Without Cutting & Weeding!
A-FOIL:
This is the transfer media on which you print your image.
B-PAPER LowTemp:
By pressing this transfer media together with the A-Foil, the B-Paper transfers it's adhesive power only to the toner on the A-Foil. Producing a design that is already weeded and ready to be transferred.
As an additional benefit, the no cut no weed means there is no unwanted background on the garment! Just the areas with toner are transferred. The result can be compared to screen printing – only faster, cheaper and more efficient!
Finishing with 51 Hot Stamping Foils